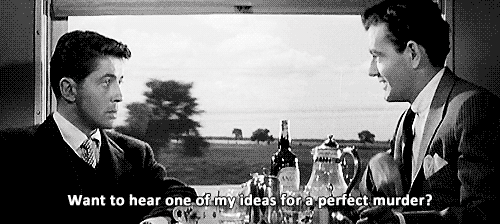 Paris Caper
The completed third novel of award-winning author Theasa Tuohy
An antic mystery unfolding on the streets of Paris.
Gare de l'est, where it all begins...
. . . where Miranda was yanked from carousel horse by a would-be kidnapper.
Ecole Elbe, Miranda's school in the 7th arrondissement.
Au Chien Qui Fume, a favorite for ice cream.
Grand Palais, where John first encounters the shady art dealer de la Poche.
. . . view from behind its clock.
Miranda loves the Apple Store, but goes missing . . .
. . . beneath the Louvre Pyramid.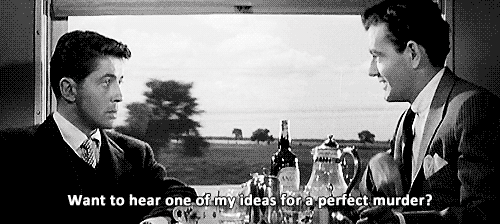 Strangers on a Train, Alfred Hitchcock, 1951
"He probably thinks they're cute. You know, strangers on a train," Sarah said brightly then her face clouded over. "Oh, dear, not like that. Farley Granger's wife gets strangled." "What rubbish," Mary said, glaring at her. "You and your constant films."